So my oldest graduates preschool next week and what better time to make some pretty dress's for the girls. I knew the style I wanted but didn't have the EXACT pattern I needed, however with a little tweak here and there I am beyond happy with how they turned out.
Dawns
patterns are so sweet and timeless that I need her entire collection. Her attention to detail can not be matched in my opinion.
I took the
Amelia
pattern from
Olabelhe
that I love so much and made it up. Adding some adorable rick rack to where the bodice meets the skirt. From there I continued as it said up until the point where it said to add elastic to the bottom to make it bubble. I was twirly and frilly so instead I added lace.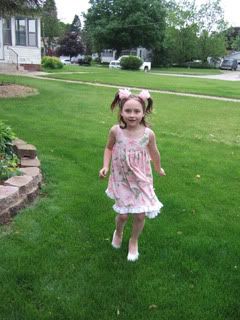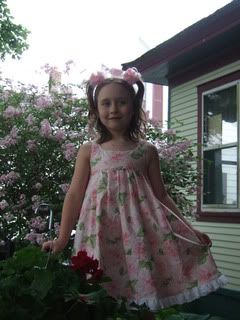 The results were so adorable that I had to make one for the younger daughter as well.
For hers I had some adorable baby nay fabric that just screamed to be used and I used some wonderful buttons I had gotten from
Tessa Ann
. They are handmade and oh so fun. I can not wait to use more of her buttons on other projects, she is great to work with when it comes to customs as well, and they are good for so much more than JUST sewing, so be sure to check her out.