Tonight the kids made stepping stones for my mom for mothers day. I know that we are a week late but since she had to work last weekend we are seeing her this weekend instead.
The girls had a great time painting theirs, tho it was supposed to have a foot print in it, I am afraid that the mold was not big enough and I let them set up too far before I tried to do it. However I learned my lesson and Carters has his foot print in it. They all turned out great and I am sure that grandma will love the.
Here is Nevaeh painting her's
Here is Araya painting hers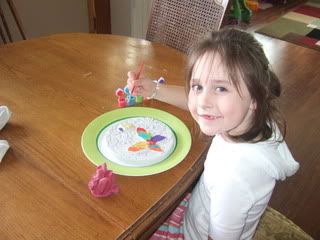 Gotta clean off the brush in between colors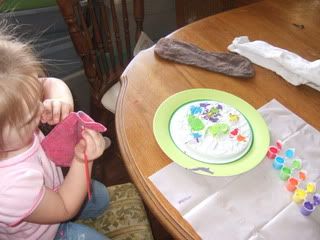 Nevaehs
Arayas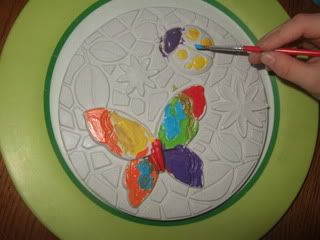 \
and all 3 together!